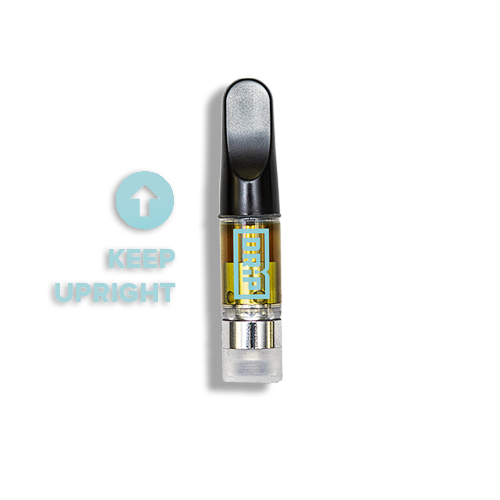 GENERAL USAGE
Inhale gently like a sip of wine!

Inhaling too hard may cause clogs.

Always store your battery and cartridge upright!
PROPER CARTRIDGE STORAGE
When finished vaping, turn off your battery, remove the cartridge and put the protective rubber cap back on the bottom of the cartridge. Place the cartridge back into the box. Be sure to keep it upright! proper cartridge storage allows remaining cannabis oil to settle to the bottom.
Storing a DRiP cartridge improperly or on its side may cause clogs and leaks.
If a DRiP cartridge stops working, please return to CommCan with the cartridge, battery and receipt. CommCan staff will be more than happy to assist you in troubleshooting.