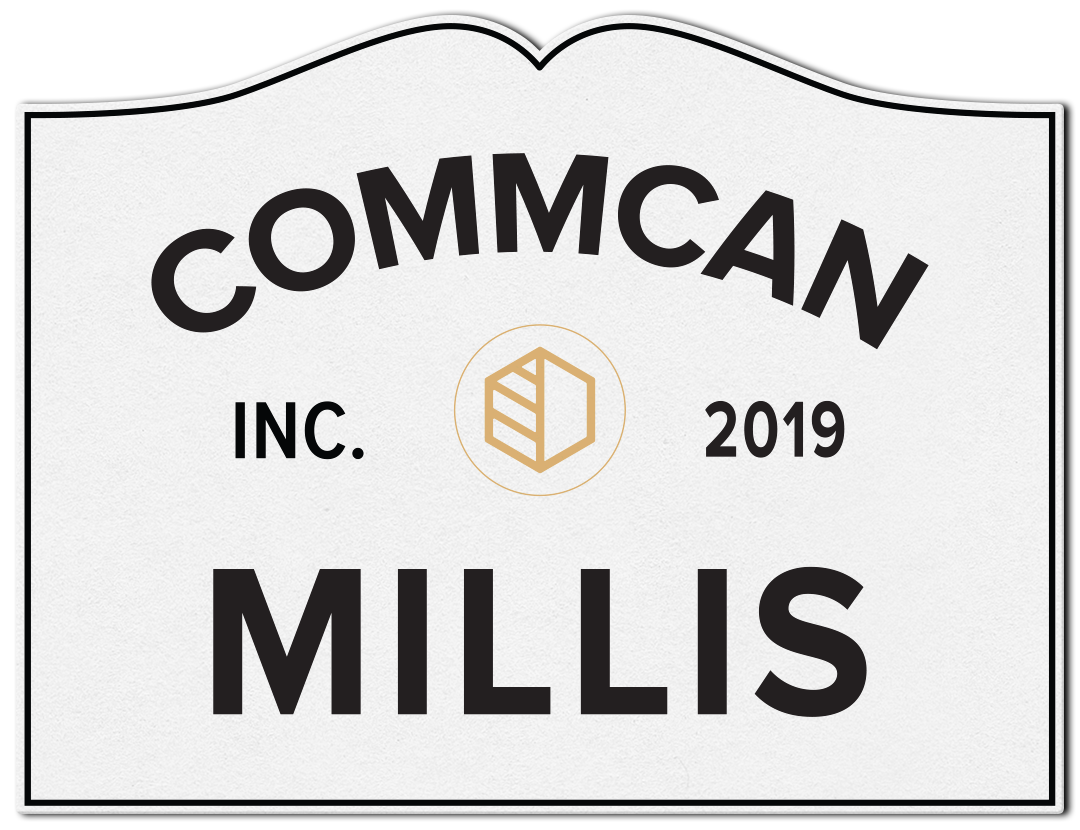 Medical Menu
Weekly Deals & Offers
Available All Week Long 10/13 – 10/19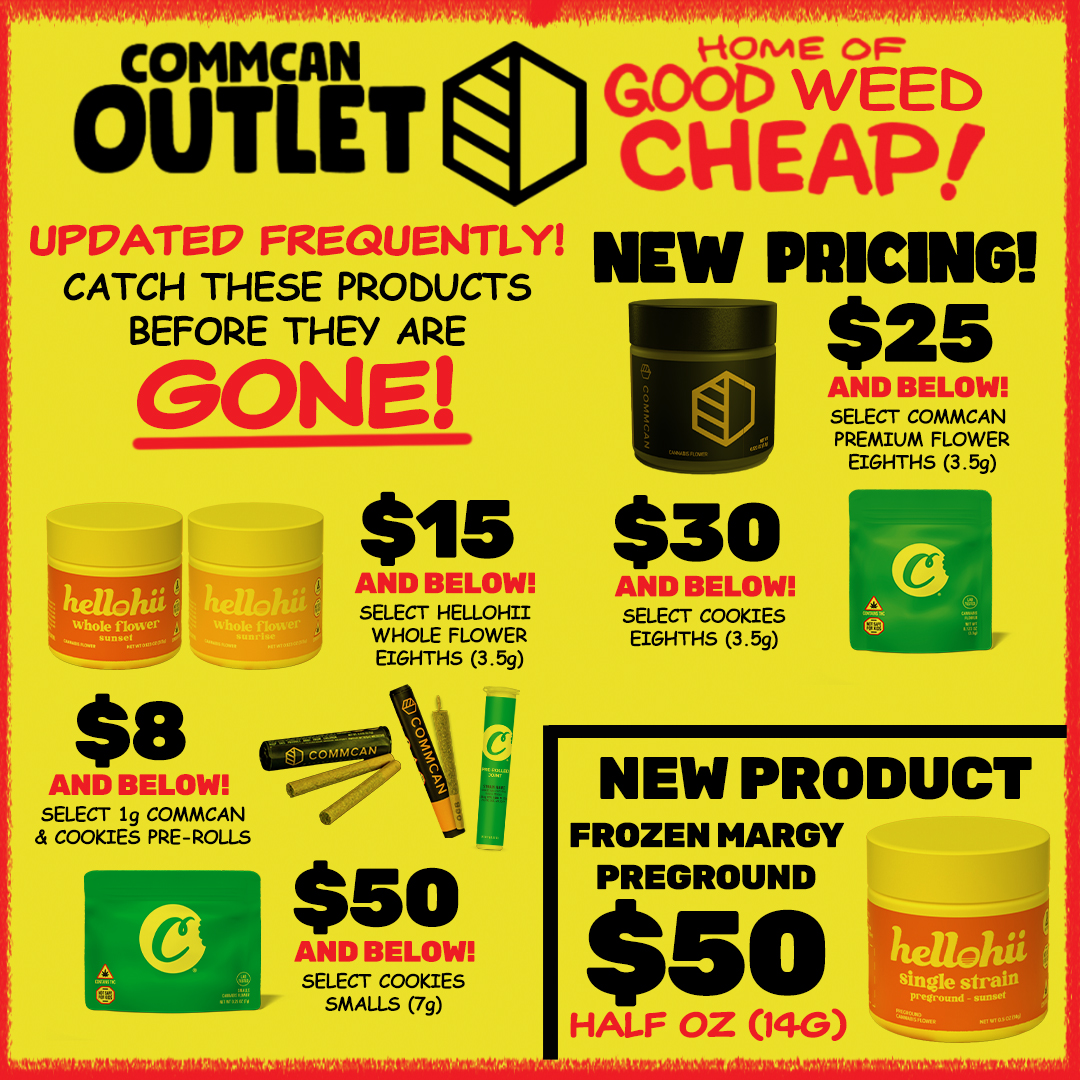 Sunday Only 10/15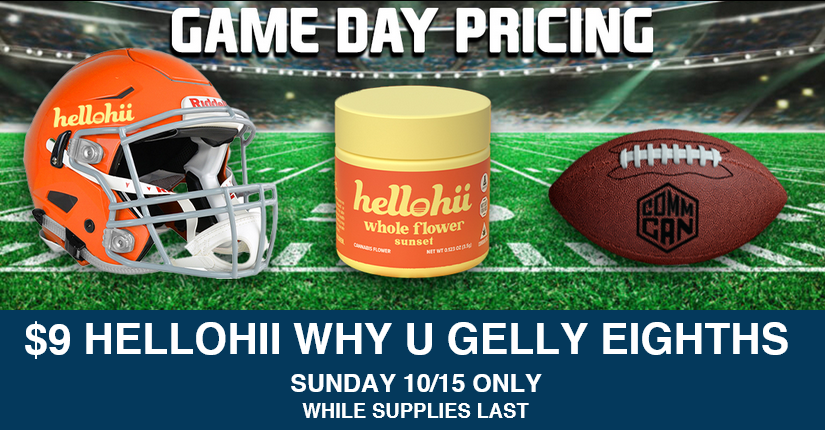 Tuesday Only 10/17





NEW & COMING SOON




See what's new and coming soon to Commcan!



BANANA GHOST
A NEW SATIVA HYBRID FROM COMMCAN
CROSS:
Banana OG x Geist OG
DESCRIPTION:
Embark on a spectral voyage with Banana Ghost, a Sativa blend that offers a euphoric high infused with flavors of ripe banana, kush, and a hint of cinnamon. As the effects take hold, you'll feel sociable and giggly, making it perfect for lively group settings or curling up on the couch with a captivating movie.


COMING SOON TO COMMCAN
NEW PRODUCTS!




Gators 7-Pack
Life's filled with moments that demand nothing but the best, even when on a budget. Gators are the ultimate preroll for any time, any mood.

Incl. 7 half-gram joints
Blended with fresh trim
3.5g (Eighth) Total
$15/eighth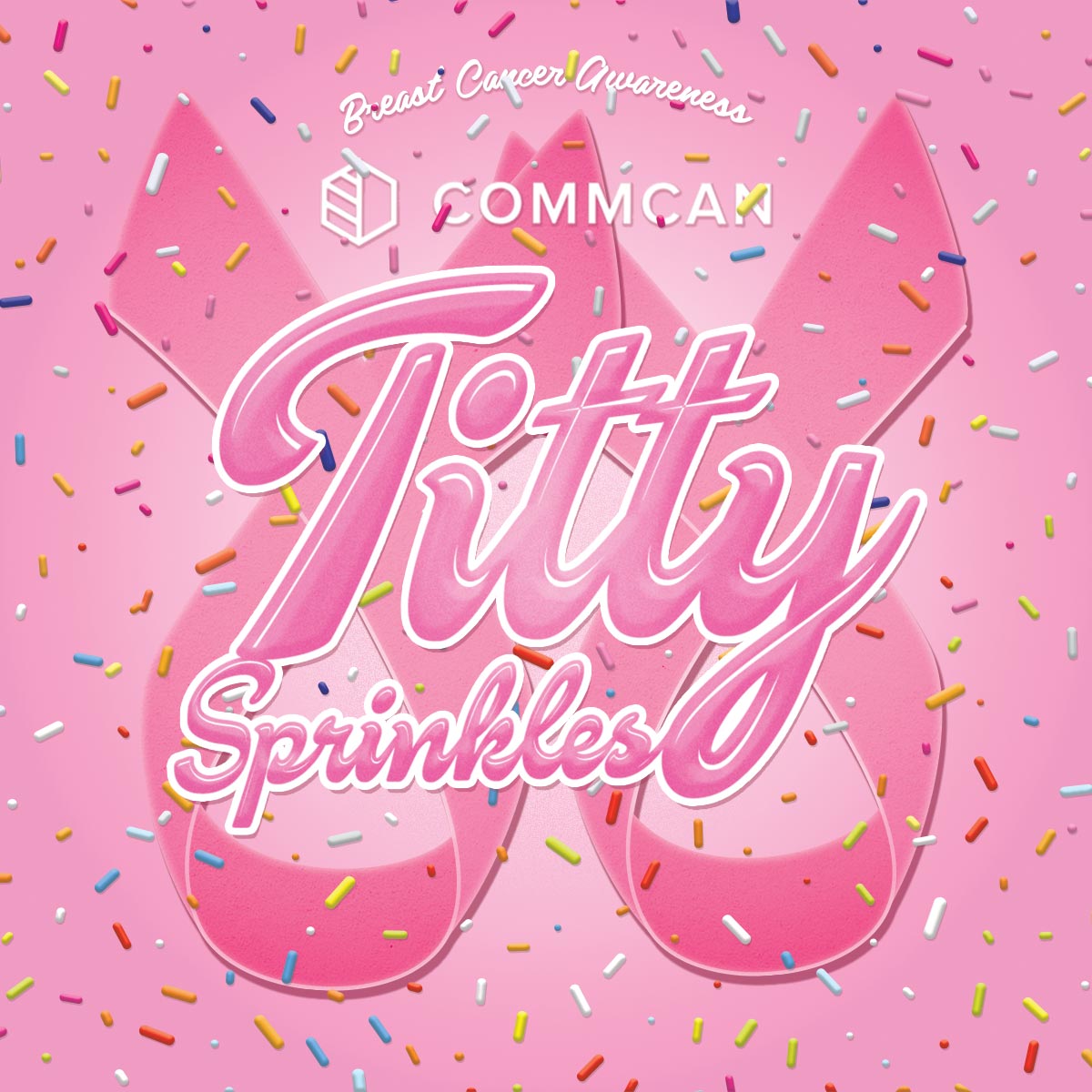 Titty Sprinkles a new strain arriving 10/20.
Raising awareness for Breast Cancer.

SIP Soda Syrup arriving soon to CommCan!
Dose your own beverages, for med or rec!


Blue Agave a new strain from Cookies!
Arriving to CommCan on 10/20!