What do we OFFer veterans?
Medical Patient Discounts
We are proud to offer Veterans of the Armed Services a discount of 15% off all marijuana products, and offer 40% off to 100% Disabled Veterans who provide proof of eligibility

A brand new way
The challenges of life after military service can be difficult to navigate, and we're here to help. From the potential to alleviate the symptoms of post-traumatic stress disorder, (PTSD), to provide an alternative to opioids for chronic pain, medical marijuana holds numerous possibilities to help the many men and women who have served this country.
FIND A PHYSICIAN
A directory of physicians can be found here
Certifying conditions include: Cancer, glaucoma, Crohns disease, Anxiety/Depression, PTSD, Seizures, Anorexia, Insomnia, Nausea, Arthritis, ADHD, Chronic pain.
VISIT AND BECOME A PATIENT WITH COMMCAN
Becoming a patient with CommCan is as easy as walking through the door!
Once approved by the medical program, you will be provided with a temporary Patient ID that can be printed directly from your computer. You'll receive a plastic ID card in the mail. Once you receive your temporary or permanent ID, you can go straight to CommCan and make your first medical purchase
Upon becoming a new patient with CommCan, you will be provided with a first-time patient discount of 20% OFF of your first medicinal purchase. You will also receive a $200 voucher which can be redeemed at any CommCan location for $50 off a purchase of $100 or more. Redeemable over 4 separate visits within 60 days of the first voucher use.
We look forward to welcoming you!
SHOP MILLIS MEDICAL
SHOP REHOBOTH MEDICAL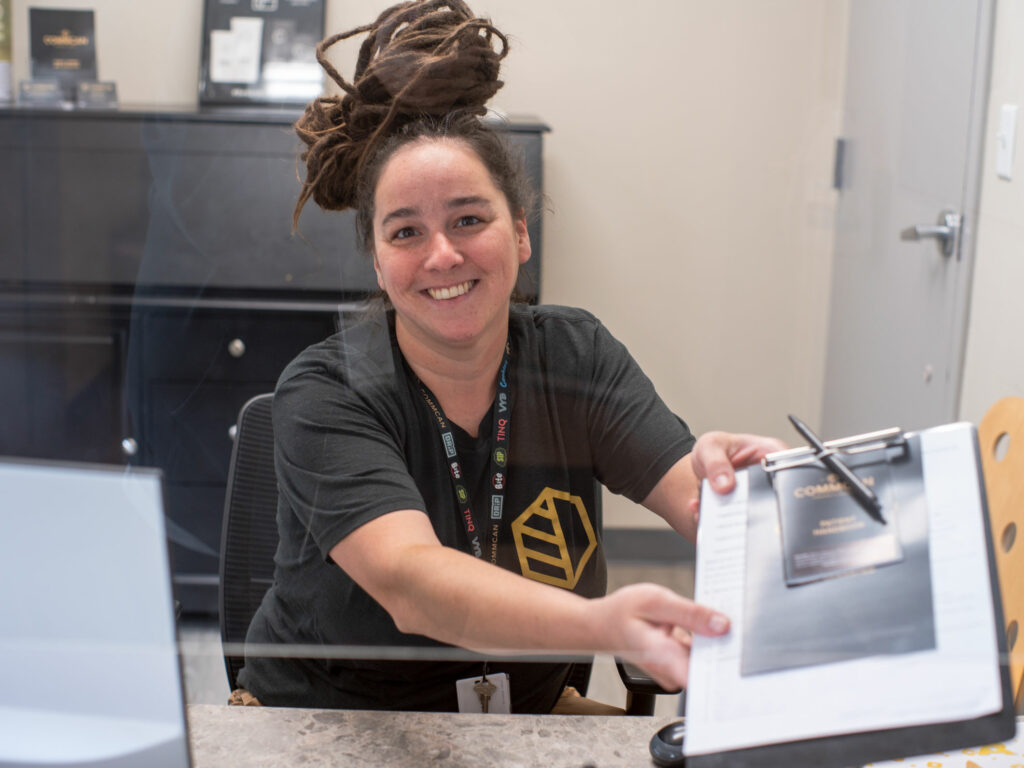 FAQs
I'M A MEDICAL PATIENT AND A VETERAN WHAT DO I NEED?
When you arrive at CommCan please provide a valid military ID or DD Form 214 for verification, along with your Medical Program ID. After verified all proper documents we will save it to your patient profile.
I'M A VETERAN, BUT I DON'T HAVE A MEDICAL CARD CAN I STILL GET A DISCOUNT?
The State of Massachusetts does not allow any discounts on recreational marijuana products. On the medical side, discounts and promotions are allowed to our medical marijuana patients.
I'M A PATIENT WHO IS A 100% DISABLE VETERAN. WHAT DO I NEED TO GET MY DISCOUNT?
To verify please provide either:
Valid military ID stating 100% Disabled Status
DD Form 214 stating 100% disabled status
DD2765 with expiration Date : UNDEF% Staus: DAVPRM
VA ID Card with copy of commissary letter
HOW CAN I GET A MEDICAL CARD?
We have put together some easy step-by-step instructions which should help guide you through the steps of becoming a medical marijuana patient here in Massachusetts
LEARN MORE HERE