Unveiling "The Nightmare": A New Strain at CommCan

Available at all CommCan dispensaries starting Friday, September 1st, 2023
Prepare to embark on a thrilling experience with CommCan's latest strain, "The Nightmare." The Nightmare is a hybrid sativa variety that promises an unforgettable journey for both patients and recreational customers.
A Monster of Flavor and Aroma
The Nightmare's aroma is a captivating blend of heavy chemical-like lemon, complemented by hints of hashy sweetness. If you've ever enjoyed Gorilla Glue (GG4), this nostalgic scent will be instantly recognizable. When smoked, the strain reveals delightful undertones of sweet fruit, making for a truly delectable experience.
Appearance and Consistency
The buds of The Nightmare are light green, adorned with bright orange hairs and covered in sticky trichomes. Not overly dense, the fluffy consistency when ground makes it perfect for rolling or packing a bowl.
What are the effects of The Nightmare strain?
The Nightmare delivers an initial burst of euphoria and sociability, with a Headband-like effect, followed by fits of giggles. As the high evolves, a relaxing body buzz sets in, creating a balanced experience of mental uplift and physical calm.
The Nightmare's Lineage
Conjured up by the masterminds at Mycotek Seeds, The Nightmare is a spellbinding blend of Stardawg (Corey Cut) and Gorilla Dawg. This one-of-a-kind genetic cocktail has spawned a strain that's as intriguing as it is potent, offering a high that's both cerebral and physical.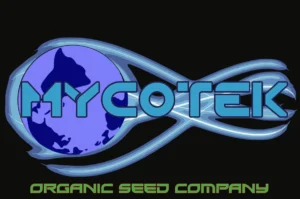 Experience The Nightmare at CommCan
Get a collectible 11×17 poster of artwork inspired by the strain!
Ready to face The Nightmare? Visit our dispensaries in Millis, MA, and Rehoboth, MA. Pickup an eighth of The Nightmare on launch day Friday 9/1/23 to get a collectible poster with artwork inspired by the strain! Limited to 50 copies per location.