IDGAF: The Strain That Says It All
Ready to unlock a new level of chill while tapping into your creative side? CommCan is ecstatic to introduce IDGAF. This is your invitation to let go, embrace the chill, and savor life's pleasures without a care in the world.
LIKE OUR POST ON INSTAGRAM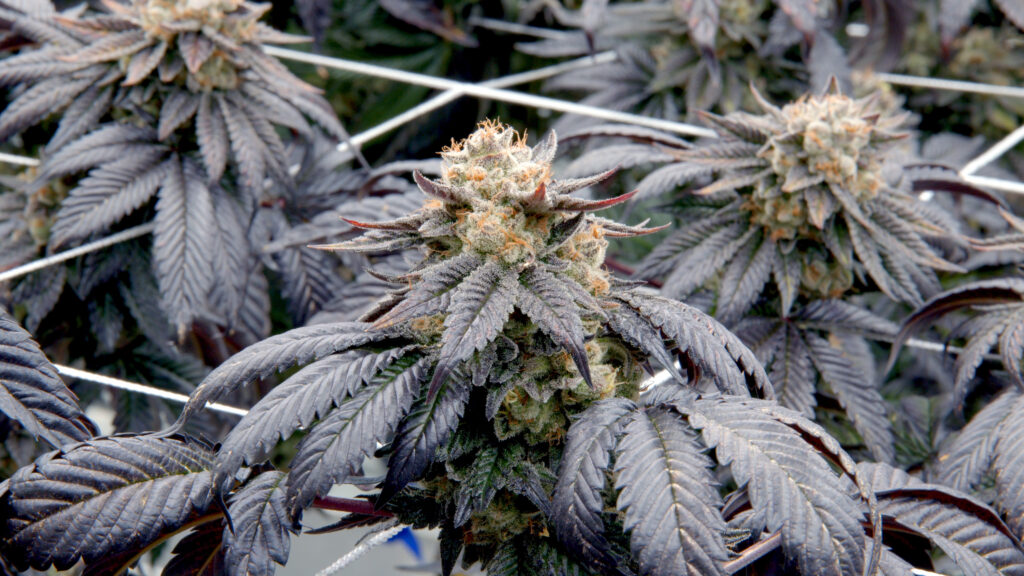 A Visual and Aromatic Delight: Meet IDGAF
IDGAF is a visual and olfactory masterpiece. Its light green buds, accented by striking orange pistils, are a sight to behold. But the aroma is where IDGAF truly shines. A complex blend of dank, fruity, and earthy notes pays tribute to its Watermelon OG lineage. The flavor? A delightful mix of berry and tea that will make you forget the mundane.
What Are The Effects of IDGAF?
IDGAF is your go-to for a laid-back yet socially vibrant experience. Whether you're hitting the town with friends or laying down some new tracks, IDGAF offers a relaxed yet stimulating backdrop. This unique blend of Watermelon OG and CommCan's legacy strain, Plum Wine, ensures a balanced high that's both tranquil and engaging.
The Lineage: A Perfect Blend of Watermelon OG and Plum Wine
IDGAF is a standout blend of Watermelon OG and Plum Wine. Bred by LIT Farms and perfected by CommCan, Watermelon OG brings its iconic flavor and relaxing effects to the mix.
What sets IDGAF apart is its tie to Plum Wine, a cornerstone in CommCan's early lineup and a hit among our Southborough patient community. With its uplifting sativa-hybrid profile and sweet aroma, Plum Wine adds a creative spark to IDGAF. This new strain embodies CommCan's quality and heritage, making it a unique addition to our offerings. Mark Your Calendars IDGAF Drops on September 8th
IDGAF encapsulates a carefree ethos that we all sometimes need. Don't miss your chance to make IDGAF your new go-to strain for relaxation and good vibes. Available exclusively at CommCan's dispensaries in Millis and Rehoboth, MA, starting this Friday, September 8th. The first 50 customers to pick up their eighths will receive a collectible limited edition 11×17 poster featuring IDGAF's artwork.