Happy Pride Month! June has arrived, and with it comes a time to honor, celebrate, and support the LGBTQ+ community. This is also an opportune moment to reflect on the intertwined histories of the LGBTQ+ and cannabis communities. Our battles for acceptance, rights, and equality have occurred on similar battlegrounds, and our struggles, challenges, and triumphs are inextricably linked, deserving recognition and praise.
FROM OUTLAWS TO ALLIES
Just a decade ago, cannabis use, like openly identifying as LGBTQ+, was stigmatized and often criminalized. Both were seen as against societal norms and traditional values. Yet, the LGBTQ+ community, known for its resilience, bravery, and relentless advocacy, stepped up to defend and fight for cannabis legalization when it mattered most.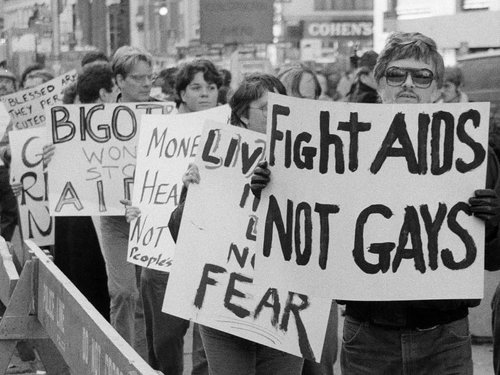 A 1985 protest in New York City, the hub of the AIDS epidemic and the corresponding art movement.
CANNABIS IN THE AIDS CRISIS
During the devastating AIDS crisis in the 1980s, many found relief in cannabis when effective treatments were scarce. Cannabis proved crucial in alleviating the severe symptoms of AIDS. The LGBTQ+ community, disproportionately affected by HIV/AIDS, sparked the beginning of intertwined advocacy for LGBTQ+ rights and access to cannabis. Activists such as Harvey Milk and Dennis Peron, both LGBTQ+ individuals, were at the forefront of these legislative changes.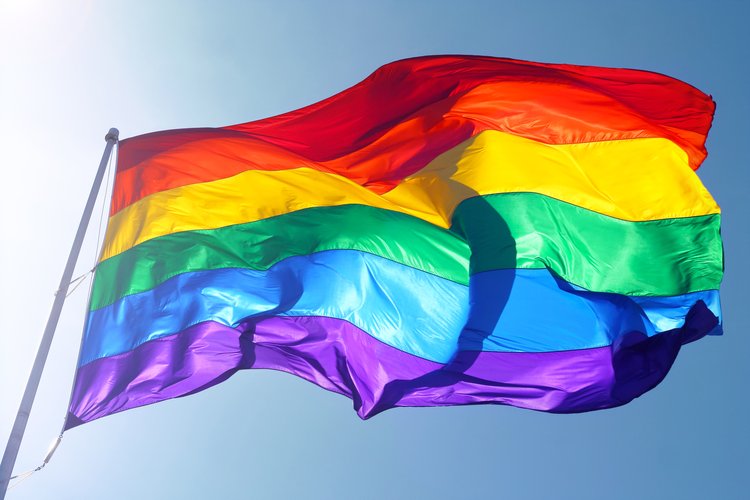 THE CANNABIS INDUSTRY TODAY
As the legal cannabis industry flourishes, the question of representation remains. Despite the LGBTQ+ community having a higher rate of cannabis usage, their representation in the business sector of cannabis is low. However, many LGBTQ+ individuals and organizations are making significant strides in the industry, advocating for and supporting LGBTQ+ individuals.
SOCIAL EQUITY AND CURRENT CHALLENGES
Recent anti-LGBTQ+ bills introduced in many states challenge the rights and safety of LGBTQ+ people. This Pride Month, it's essential for us at CommCan to stand against these discriminatory laws. We're committed to fighting for social equity and LGBTQ+ rights, using our platform to advocate for these rights and resist discrimination.
MOVING FORWARD
CommCan is proud to partner with the Q+ Equality Foundation, promoting equitable opportunities for queer workers. As we celebrate Pride Month, we commit to actions that uplift the LGBTQ+ community, foster diversity, and challenge discrimination. We reaffirm our promise to create a welcoming, inclusive environment – for our patients, customers and within our team. Let's strive to make every month a celebration of Pride.