Discover the Ultimate Indica Experience with SIP Couchlock Grape
The latest cannabis infused beverage crafted by CommCan's in-house SIP soda factory has arrived. A classic grape soda flavor infused with THC and CBN for the ultimate indica experience.

Why You'll Love Couchlock Grape
This isn't your regular grape soda; it's an experience. Infused with the calming terpene linalool, commonly found in lavender, and the rich grape terpenes reminiscent of fine wine, every sip promises a journey into relaxation. Add to that a balanced blend of 5mg THC, 5mg CBD, and 1mg CBN, sweetened with natural cane sugar, and you've got a grape soda delight crafted for the ultimate indica experience.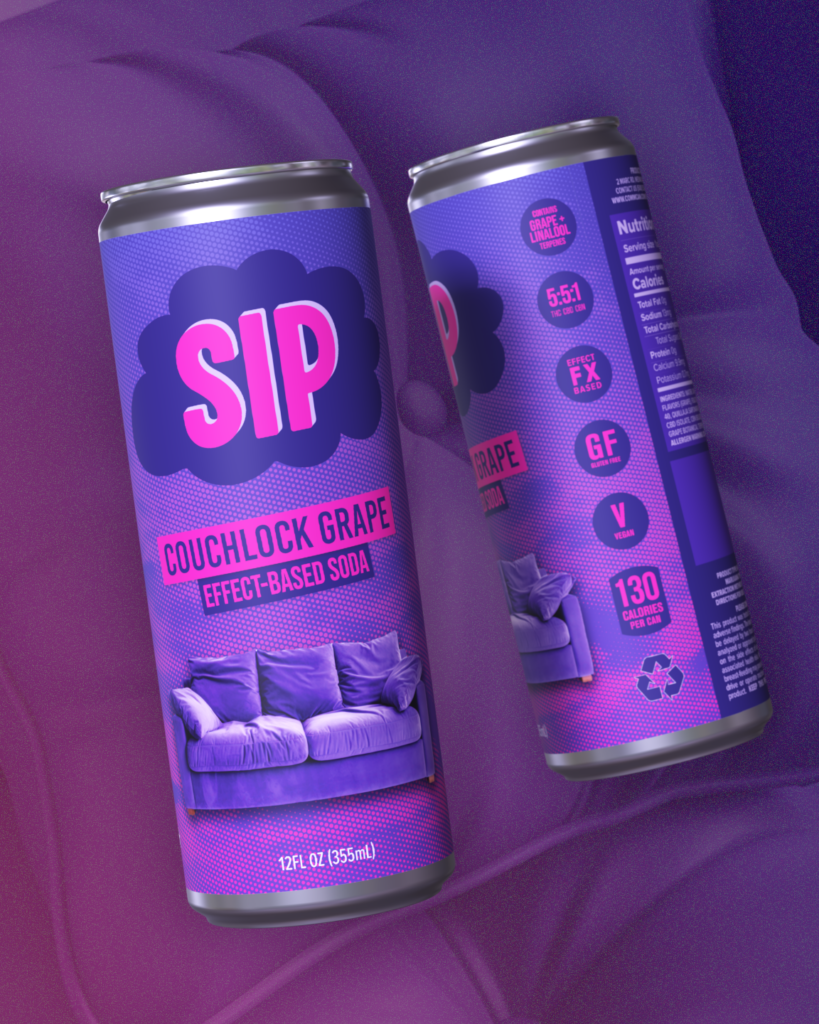 Not Just a Drink, It's a Vibe
Couchlock Grape is more than just a beverage; it's a vibe. Dive into unparalleled relaxation with this grape soda sensation. Infused with a harmonious blend of 5mg THC, CBD, and 1mg CBN, every sip is crafted for the perfect cloud-high. This unique composition ensures an experience that lets you drift into the indica essence. Whether you're a gamer leveling up, a binge-watcher diving deep into a series, or a musician crafting fresh beats, Couchlock Grape sets the tone. Get couchlocked, let the grape-infused waves of calm envelop you, and truly vibe out.
Innovation at Its Best
At CommCan, we're all about pushing boundaries. As Massachusetts' first certified woman and the largest LGBTQ owned cannabis enterprise, we've always aimed for the stars. Our CEO, Marc Rosenfeld, sums it up: "SIP Beverages is about delivering unparalleled cannabis experiences. With Couchlock Grape, we're inviting you to a whole new world of relaxation."
The Magic Behind SIP Beverages
If you've tried SIP before, you know we're all about the journey. Our range of cannabis-infused sodas, crafted with delightful flavors and cutting-edge nanoencapsulation technology, is all about giving you a unique experience. And with Couchlock Grape, we're adding another chapter to this exciting journey.
Ready to Dive In?
We're stoked to let you know that starting Friday, August 11th, you can get your hands on SIP Couchlock Grape at all CommCan locations. So, gear up for an unparalleled indica experience and let the good vibes roll.